Aretha Franklin died at her home in Detroit on Thursday, her publicist confirmed to The Associated Press in a statement. She was 76.
Reports that the singer was seriously ill surfaced earlier this week and many celebrity fans and friends ― including Missy Elliott, Bill Clinton and Al Sharpton ― sent messages wishing the singer well.
"We love you and thank you," Beyoncé said, and dedicated the show to the beloved singer.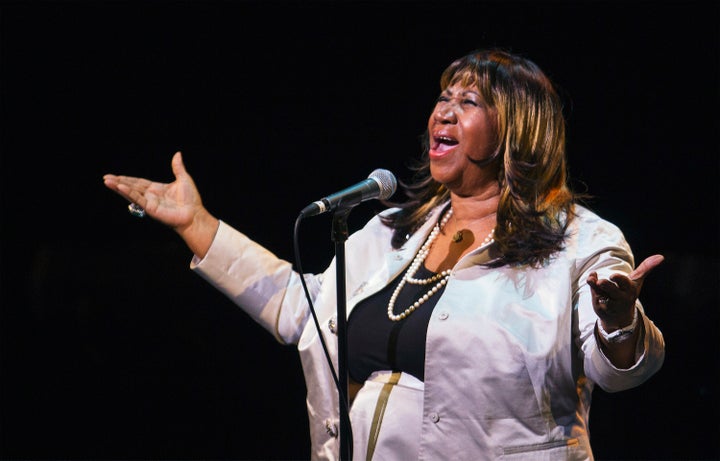 After news of her death broke Thursday, tributes poured in for the "Queen of Soul."
Barbra Streisand mourned the loss of her fellow diva with a photo of the two that was taken a few years ago. She applauded Franklin for her devotion to song and civil rights causes.
"It's difficult to conceive of a world without her," Streisand said. "Not only was she a uniquely brilliant singer, but her commitment to civil rights made an indelible impact on the world."
Tim Cook, CEO of Apple, also posted a moving tribute.
"We mourn the passing of Aretha Franklin, the Queen of Soul," he tweeted. "Her voice will keep lifting us, through the music she gave the world. Our thoughts are with her family, her loved ones and fans everywhere. Take her hand, precious Lord, and lead her home."
Read beautiful tributes from Oprah, Carole King, John Legend, Lin-Manuel Miranda, Clive Davis, Bette Midler, Diana Ross and more below:
Read more: http://www.huffingtonpost.com/